Professional Tiling Tools & Supplies
be the first to find out about our exclusive deals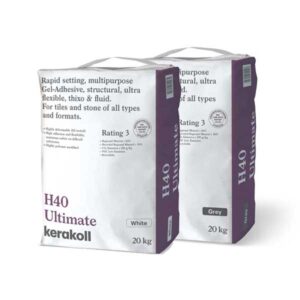 Introduction When it comes to tiling projects, the choice of adhesive plays a pivotal role in ensuring a successful and long-lasting installation. Among the array of options available, Kerakoll H40 Ultimate S2 adhesive stands out as a superior choice. This revolutionary adhesive offers unparalleled bonding strength, flexibility, and ease of use. In this comprehensive guide, …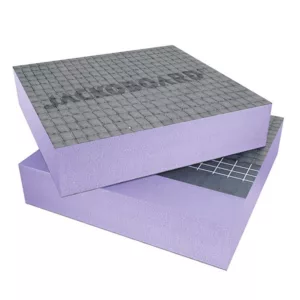 Introduction A crucial aspect of tiling projects is establishing a durable, long-lasting, and visually appealing result. In addition to selecting the right tiles, the foundation on which they are installed is of utmost importance. This comprehensive guide explores the world of tile backer boards, their benefits, types, installation techniques, and why they are essential for …
Overview NoMorePly is a leading manufacturer and supplier of fibre cement boards that are designed to improve the strength and durability of timber floors and mezzanine constructions. These backer boards have become increasingly popular in recent years as more people have become aware of the requirements to use a more suitable substrate for tiling than …
TILERS HUB PROFESSIONAL TILING MATERIALS FOR THE TRADE
The Tilers Hub are a family run business that was established over 125 years ago. Our website provides all of the tiling products you need in one place. You can shop whilst on-site, at home or in the office to order the products you need. With a huge range available for next-day delivery, we also offer the option of pre-10:30am delivery so that everything is with you when you need it.
We specialise in making sure that you have the right product for the job. We have a huge selection of tile adhesive, grouts and silicones ready to be ordered for next day delivery. We also have all the preparation materials you need such as levelling compound, decoupling matts, tile spacers and underfloor heating.
We handpick the brands we use based on our 125 years experience and stock a full range of products from Tilemaster, Ultra, Laticrete, Rubi to name a few. You can find the full list of brands we sell here.
Not only do we sell all the materials that you need, we also sell a full range of professional tiling tools. Whether it's a tile cutter, diamond blades, or hand tools we've got everything you need to get the perfect finish.
As our background is Tile Fixing, we know how important it is to have everything there when you need it to get the job done. That's why customer service is our number one priority, that's why we offer various delivery options all over the United Kingdom and Ireland. We have a team of experts that can offer technical advice when you need it, and if you can't find a particular product on our website, just get in touch and we'll see what we can do.